Welcome!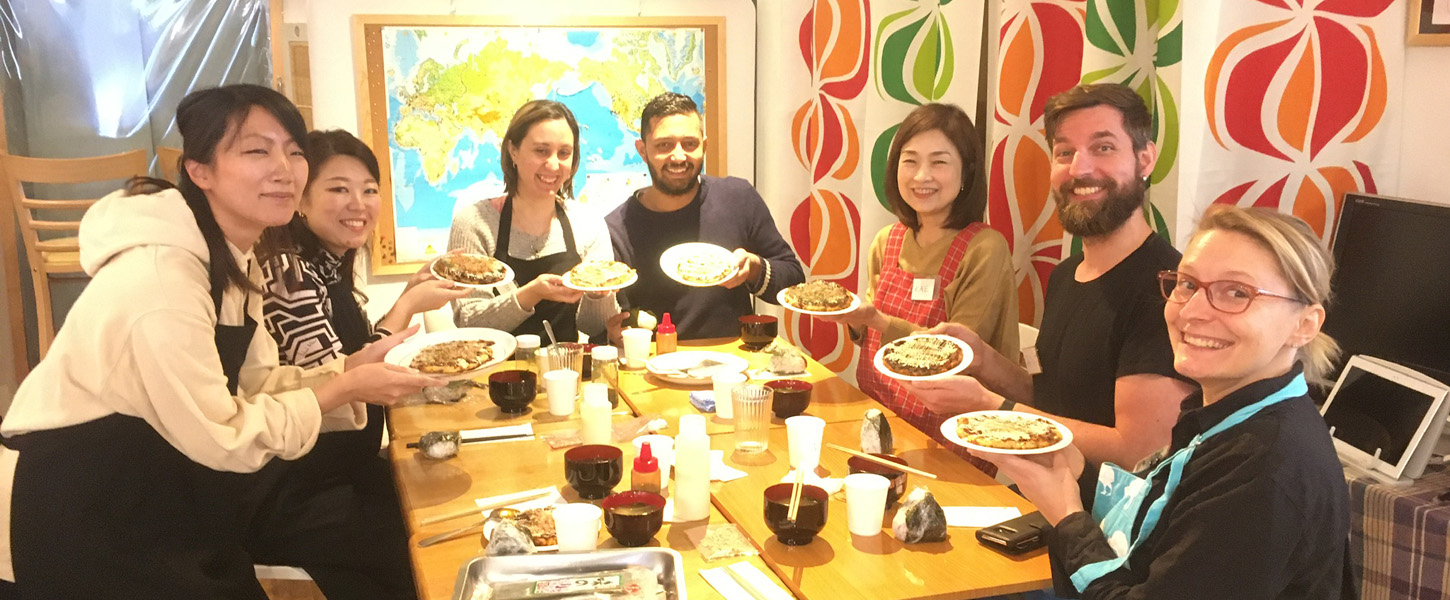 C Flat is an international communication culture space in Shinsaibashi, Osaka.
C Flat provides various language lessons and international events to everyone.
Also, there is a small café which serves various beverages and snacks.
Friendly staffs and guests enjoy meeting new people and talking in English and other languages such as Chinese, Korean and etc.
You can charge your electronic devices, use free Wi-Fi, and get tourist information while having a cup of coffee or meal from the cafe.
Drop in this cozy International café in Shinsaibashi and enjoy chats with locals in Osaka !
Osaka Okonomiyaki Cooking Experience!
Have you tried Okonomiyaki?
Let's enjoy cooking Osaka soul food Okonomiyaki with Osaka locals!
Let's cook Okonomiyaki (Japanese pizza / savory pancake) , Onigiri (rice balls) and Miso soup!
We will teach you the most simple way to cook, so you can cook Okonomiyaki at home!
We can accommodate your request (Vegetarian, Halal, Gluten free, etc)
As we are an international culture center, sometimes invite our students, so guests can enjoy talking with Osaka locals as well!
Let's cook together and enjoy conversation with us!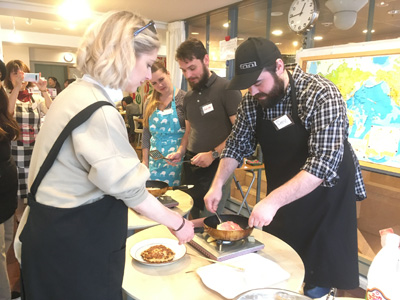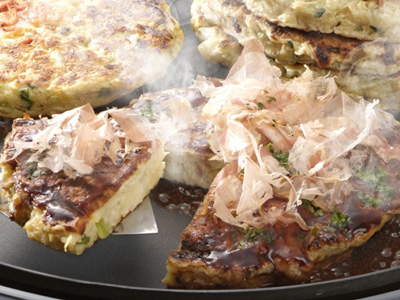 Fee

¥4,000

Duration

2 hours
Reservation: Please book through below sites.
※We have started the ONLINE Okonomiyaki Cooking Experience!
We will use a ZOOM meeting. Please make a reservation through Airbnb website.
If you have any questions, please feel free to ask us through our e-mail as well!
ADDRESS

3-10-28 Nakamura-Kousan-Building 2nd Floor; Minami Senba, Chuo-Ward, Osaka;
〒542-0081
※In case you want to use the elevator, push Number 201 on the intercom 1st Floor
※Pls note, that we don't have any parking space for bicycles. Thank you!

TEL

〒06-6241-0246

Opening hours

Tue-Sat 12:00-21:00
Sun & Holidays 12:00-17:00